Fence Energizer Tester ET047
De TESTER ET047
De schrikdraadtester geeft niet alleen aan of er vermogen op de lijn is, maar ook de sterkte / spanning. Steek de sonde in de grond en houd dan het metalen deel van de draagbare eenheid tegen het hek. De zes neno-lampjes geven een indicatie van de spanning op de afrastering lijn als volgt: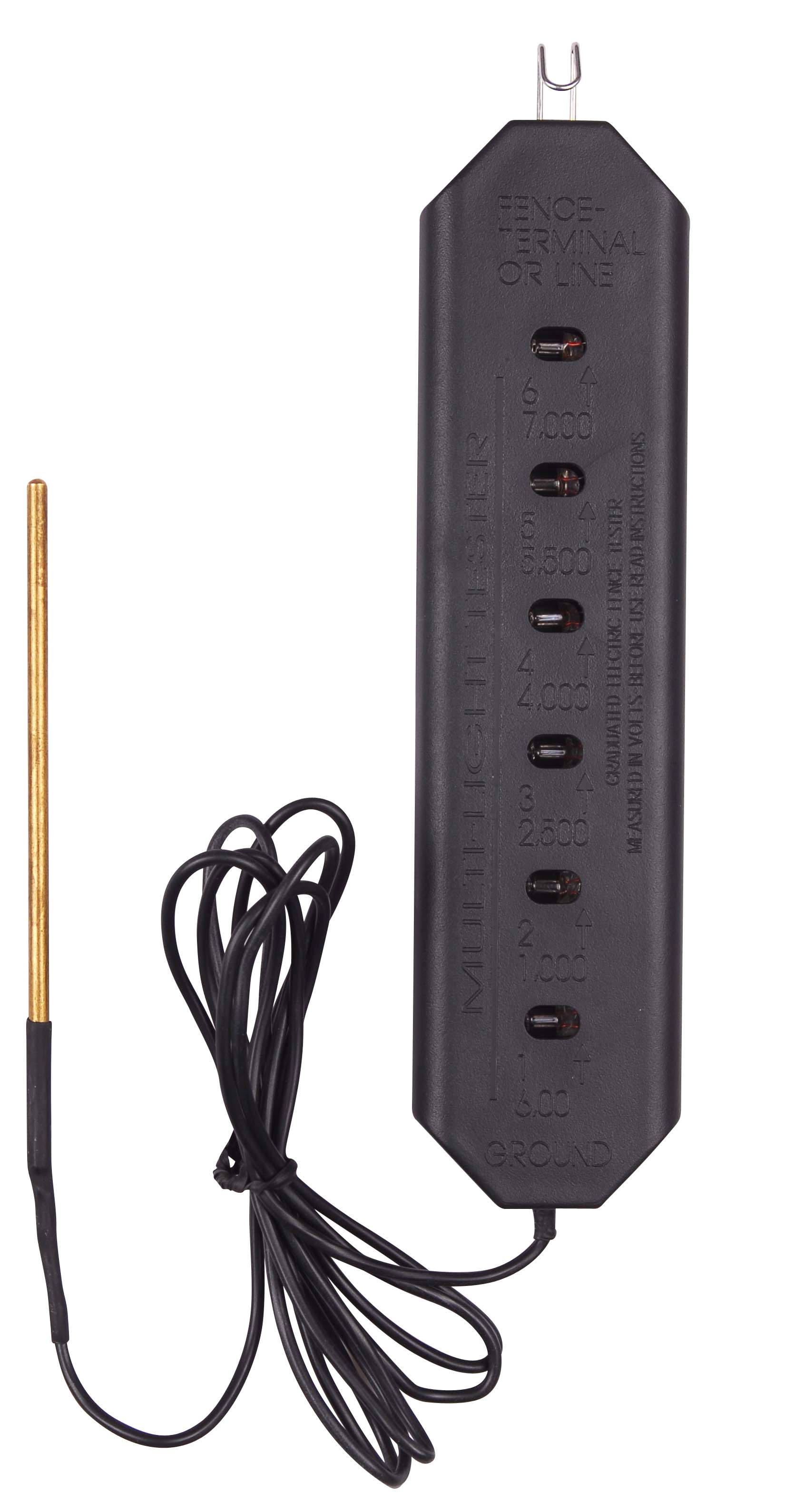 * Als 3 of meer neons oplichten, werkt het hek naar behoren.
* Als er slechts 1 of 2 neons worden weergegeven, is er waarschijnlijk een probleem met het kortsluiten van de afrastering of met de accu.
Product Categorie : Hek Accessoires > Omheiningstester